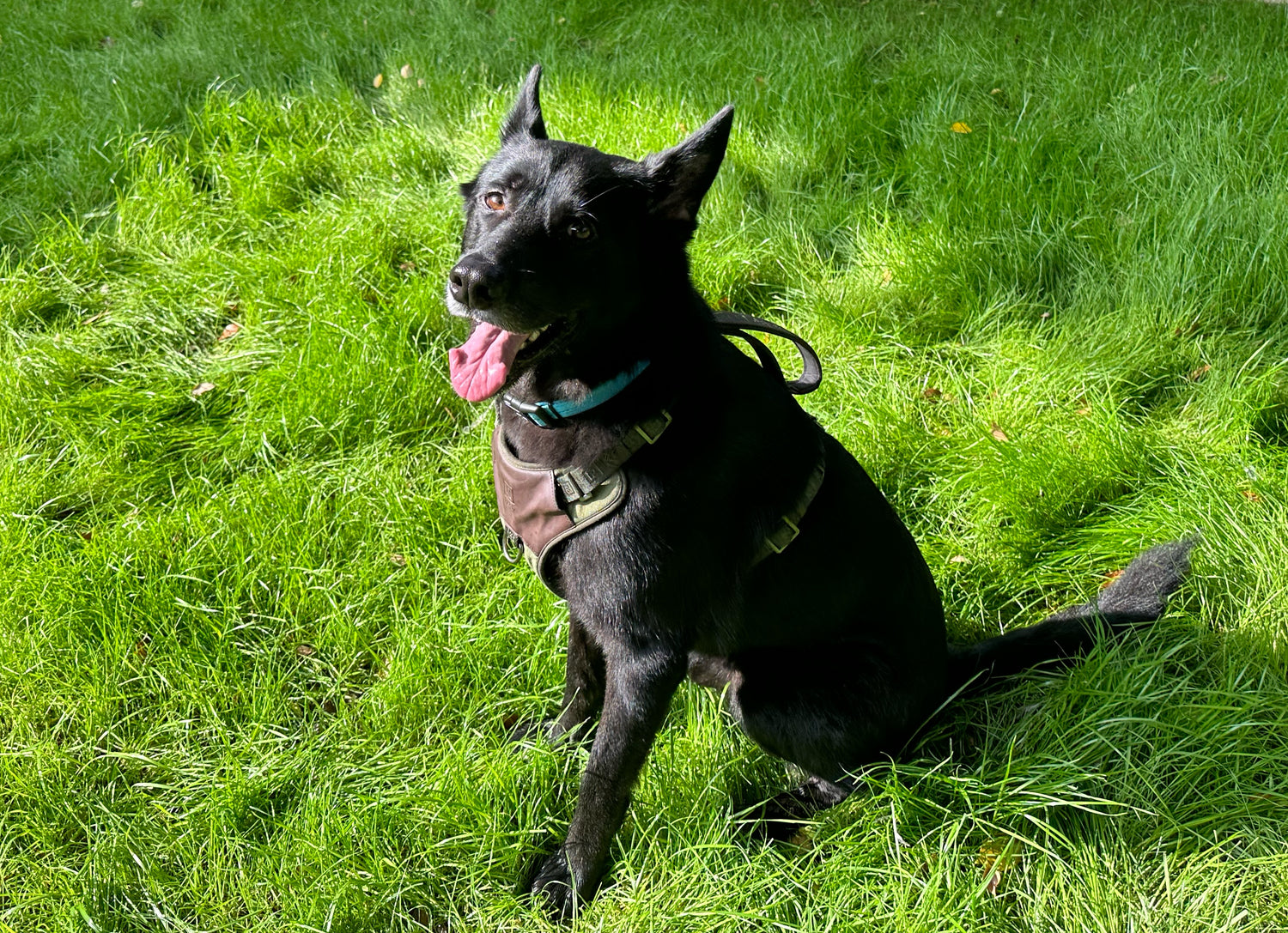 Our Story
It all started with a quest to find dog safe birthday cupcakes for our pupsters! You wouldn't think this would be such a difficult task but it was. We needed to find something made with limited, natural ingredients for our birthday boy who has a sensitive stomach.
That's when the idea for Barkin Dog Bakery was born! We knew there were other dogs out there who could benefit from wholesome ingredients in their treats too. Which is why, you'll never find palm oil, cotton seed oil, titanium dioxide, soy, artificial preservatives, or added sugars in our treats.
You can count on Barkin Dog Bakery to look out for the best interest of your dogs diet when it comes to healthy treats, like we do for our own. We want all dogs to live the longest, healthiest lives possible.
Our Mission
Barkin Dog Bakery's mission is to provide the healthiest dog treats available using wholesome ingredients. From our Whoopie Hearts to our Dehydrated Sweet Potato Chips, we take pride in the ingredients we select. Sourcing our ingredients locally and organically is always a priority when available.

Every ingredient we use is carefully researched prior to recipe formulation. We invest our time in research to make sure only the finest ingredients are used with your dogs health in mind. You will always find fresh fruits and vegetables in our baked goods. When it comes to nutrition, not all ingredients that are safe for humans are safe for dogs. For example, grapes and chocolate are delicious for us but for your dog this could be a deadly combination.

Eating healthy for your pup does not have to be boring. To liven up treat time, we include Dog Donuts and Frosted Cupcakes in our menu. We use the natural colors of the ingredients and fun toppings to keep you and your pup smilin'.
Meet Our Team
Alyssa - Owner

The daughter in our mother-daughter team! I love seeing the happy faces of our PUPstomers at farmers markets. I really enjoy training our dogs with our Barkin Dog Bakery treats!

Kimberly - Owner

The mother in our mother-daughter team! I love seeing all the pictures and videos of all the happy pupsters enjoying their Barkin Dog Bakery treats!

Fenrir - Chief Taste Tester

A 6-year old rescued German Shepherd/Husky mix who loves all Barkin Dog Bakery treats! Especially, our Tasty Broccoli Peas treats. Typically, you can find Fenrir doing all sorts of tricks for our Training Treats. Fenrir's favorite activity is begging.

Tobbi - Head of Security

An adopted 8-year old Shih Tzu/Terrier mix. Tobbi (who is our picky eater) loves all Barkin Dog Bakery's Crazy Cute Carrot Cake and Nutty Banana treats! Tobbi's favorite thing to do is run around and play with his ball. He might be small but he's full of energy!

Yoshi - Executive Quality Control Inspector

A rescued 14-year old American Pitbull Terrier/Chow Chow mix. Yoshi is the birthday boy who started it all. He enjoys spending his time on walks. His favorite Barkin Dog Bakery treats are anything Pumpkin Delight and our Dog-Safe Peanut Butter.